Benefit for Jillian www.jilliansarmy.com Nov.2013
Bio & Pics
Rev. Bill: (Vocals and Guitar)
_______________________________________________________________________

Lara Ash: (Vocals)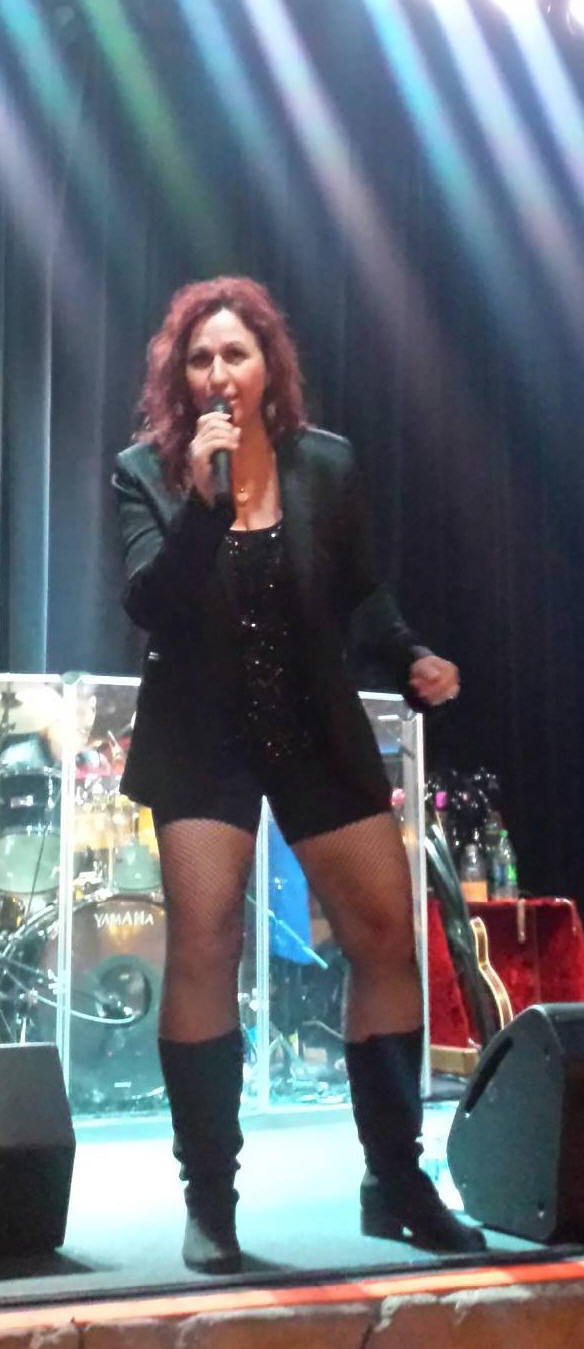 Lara Ash: (Vocals) A native Las Vegan, Lara "Ash" Resnick grew up in the entertainment capitol of the world. Lara attended Bishop Gorman High School, part of Glee Club and was a member of the award winning music and dance ensemble, Harmony Express. Lara got her first professional gig at The Continental Hotel and Casino. Attended UNLV and obtained her Bachelor of Arts degree in Theater while singing in the Las Vegas lounges at night.Versatile and energetic performer who has fronted several bands ranging in genre from Country to Classic Rock. Lara is very excited to be a member of Rev It Up, adding to the mix of the dynamic and all around fantastic musicians that comprise this ensemble!
_______________________________________________________________________

Paul Snyder: (Bass and Vocals)
Paul Snyder: (Bass and Vocals) A native Chicagoan, Paul began playing bass in his high school jazz band at the age of 16. After high school,, aa a union musician, Paul played all types of music including big band jazz, rock/pop, soul, and polkas.
In 1991, Paul moved to Las Vegas, After an eight-year absence from music, Paul started playing bass again. In 1994, he joined the popular corporate party band "Common Ground". In 2002, Paul joined "Bobby Ruffin & The Drifters", the popular 50s group. He played with the Drifters at Fitzgarald's for two years. Between 2005 and 2012, Paul played with a variety of Las Vegas club bands, including Rocksycle, Cover Up, and The Sixties Sensation. In 2013, Paul joined "Rev It Up", and is currently playing bass for them.
Paul also teaches bass at a local music store and plays the upright bass for the UNLV Community Orchestra

_______________________________________________________________________

Kevin Brennan - Drums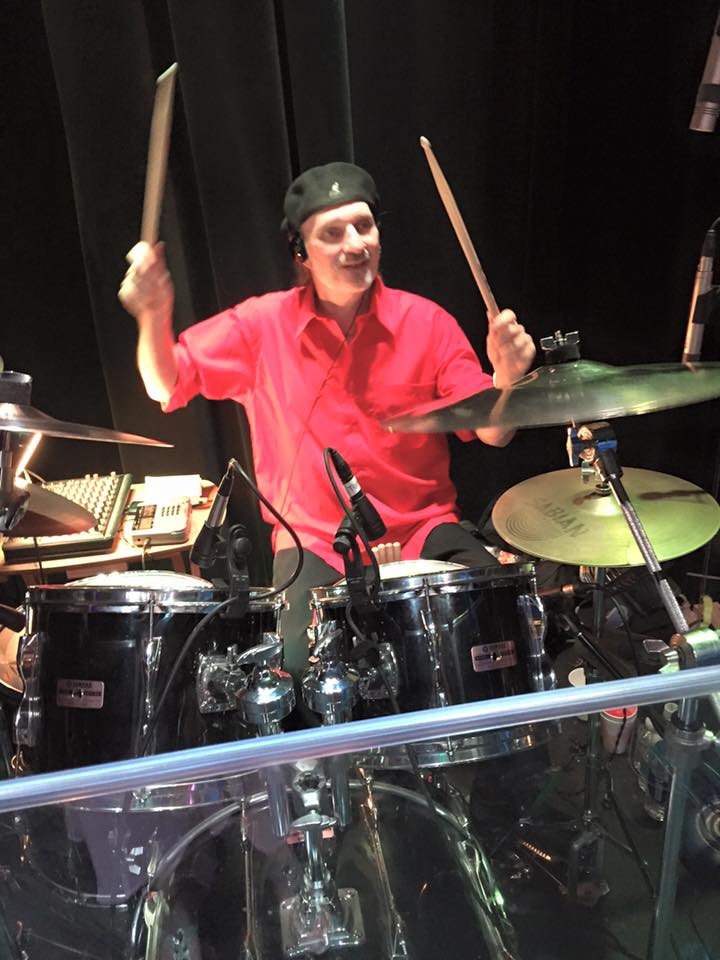 Rest in Peace old friend. You will be missed.
_______________________________________________________________________
Bill McClirk: (Keys and Vocals) Bill McClirk is originally from a small town northwest of Pittsburgh,
playing venues around the east coast and the midwest since the sixties, touring with Peaches and Herb
and opening for Jr.Walker & the All Stars, the Ides of March and the Vogues. Then, after working around
Southern Cal. for 13 years, it was time to move to fabulous Las Vegas and form McC Music, Inc./McC Records
featuring new and diverse musical artists like Zakas, Jerry Mundo, and recording and developing new artists
like Alan Broze , Brad Smith, Karla, TC Funkland,,Empire Of Kosmonauts, Morbious X,
The Investigators, Island Tyme, and Battered Midgets


_______________________________________________________________________
_______________________________________________________________________
Tony Wells - Sax
_______________________________________________________________________

Tim Carpenter - Trumpet
_______________________________________________________________________

Steve Meyer - Trombone
_______________________________________________________________________